September 2020 Return
Dear Parents and Carers,
On the 2nd July, the Government and the Department for Education (DfE) outlined their plans for the complete re-opening of all schools for all children in September 2020.
I know that many of you will be anxious about your child's return and we hope we can offer you reassurance that as always, the safety and wellbeing of our students and staff is at the heart of every decision we make.
Life at Forge will be very different for all of us and we will need to adapt to a new way of working. This letter will outline these new systems and practices that will keep us all safe. In welcoming all children back in September, we have been asked to minimise the contact that a student has during the school day to reduce the risk of transmission. This will be achieved by keeping year groups separate (in 'bubbles'). Consistent groups will reduce the risk of transmission by limiting the number of students in contact with each other to only those within their year group.
Maintaining 'bubbles' that do not mix, makes it easier in the event of a positive case to identify those who need to self-isolate. Each group will have their own dedicated floor/zone, where they will be based for all of their lessons and dedicated entrance and exit points. Our usual first aid provision will continue and PPE will be used with any suspected COVID-19 cases.
All students will be studying the full curriculum from September with only minor changes to certain practical activities.
Attendance
It is vital for all children to return to school to minimise the longer-term impact of the pandemic on children's education, wider development and well-being. Shielding advice for all students will pause on 1st August, subject to a continued decline in the rates of community transmission which means that all children can return to school.
Please be advised that we will operate our usual attendance policy that can be found on the website. All students will be expected to return in September. If you have any concerns regarding this, please make contact prior to the summer break so that staff can put in any required support to ensure full attendance. We have been advised that the local authority will follow normal processes with immediate effect, which will include penalty notices and court proceedings for non-attendance.
Arrival and Dismissal
We have had to temporarily change our start times of the school day for year 7 and our sixth form groups to 0830 to stagger the number of children entering the building at any one time. Tutor group time will start at 0840 for all. Year 7 will finish 10 minutes earlier for the first half term, everyone else will finish at the same time.
Please ensure your child adheres to these times as we are unable to allow them into the building at times other than those allocated. Regrettably, we cannot meet requests for siblings to come into or leave school at the same time as this will compromise the 'bubble' safety for other children.
Students will use the following entrances:
Main entrance - years 7, 8 and 11
Side entrance - years 10, 12 and 13
Ramp entrance - year 9
Where possible students should avoid using public transport and either walk or continue to be dropped off by parents to school. However, if you have to use public transport please ensure that you adhere to Government advice which can be found here: https://bit.ly/2WciwcA
September start dates
We have a training day on Tuesday 1st September with Wednesday 2nd September being a new intake day, just for year 7 students. Year 7 and year 12 will be with us on Thursday 3rd and Friday 4th September. Everyone will be in on Monday 7th September.
This will enable us to have a gradual return to school, explain the new guidelines and settle year groups into school in an organised and orderly fashion.
Uniform
Full school uniform must be worn at all times with no exceptions. There is no need for further arrangements other than normal personal hygiene and washing of clothes following a day in a school. Uniforms do not need to be cleaned any more often or differently than usual. When your child has PE they will need to wear their full PE kit to school for the day as we will be unable to mix year group 'bubbles' in the changing rooms. You and your child will be informed in advance of when this is. We have the highest expectations in terms of our uniform standards which we will always maintain.
Purchasing Food
There will be staggered breaks and lunch for all year groups. Students will only be able to purchase very limited items for their break time. Please send in suitable snacks for the children if you wish. At lunchtime only one year group will be in the canteen at any one time, a hot meal option will be available. Please use ipay to top up your child's account.
Year 11 are scheduled to have their lunch in the common room where there are no facilities to use iPay. Please ensure that year 11 students have cash if they are not bringing their own lunch/snacks in.
Breakfast Club and Enrichment Clubs
Due to the changes to the Academy day, we regrettably will be unable to offer normal provision in the Autumn term. There might be some virtual enrichment activities which we will communicate once the term is underway. There will not be breakfast club provision this half-term.
Detentions
Our conduct policy will continue to operate and this will include detentions. However, students will remain in their year group bubbles for detentions.
Exams
We recognise that students who are studying GCSE, A level or equivalent courses, but are not due to take exams until 2021, will have experienced disruption to their education this year. We are working with Ofqual and the exam boards to develop our approach to next year's exams in light of this and will keep you updated.
Equipment
It is vital that all students have a bag/rucksack big enough for their equipment. They will also need a pencil case with pen, pencil, eraser, ruler and calculator. Equipment will not be shared amongst different year groups, so each child must be fully organised.
Finally, we know that you will be apprehensive, but the safety of your children and our staff is at the forefront of all that we are doing. Therefore, we ask that:
Students should stay in their year group bubbles but stay a 2-metre distance from all staff including their teacher.
Children maintain good hygiene and wash their hands regularly.
Children adopt good respiratory hygiene: catch it, bin it, kill it.
Children do not attend school if someone in the household has a confirmed case of COVID 19 or is showing symptoms.
Parents make an appointment before visiting the Academy. Regrettably, we may have to turn away visitors who do not have an appointment.
Once the Academy closes there should be no-one on the school site.
Please be assured that in addition to the measures stated above we have:

A dedicated health and safety risk assessment for COVID which is available upon request.
We will arrange meetings via Google Meet wherever possible.
We will limit the number of external agencies coming into school.
A map of the site with year group bubbles and entrances is available on the website along with the new timetable. Hard copies are available on request.
Enhanced cleaning including cleaning frequently touched surfaces.
A quarantine area for those displaying symptoms of COVID.
Plans to fully engage with the NHS Test and Trace process. Please ensure your contact details are up to date, if your child shows symptoms, we MUST be able to contact you at all times). If your child displays symptoms, families will be instructed to get a test completed, the school must also contact local health protection officers.
We all appreciate that these are unique times and that September will be a very different start to the new academic year. It will be a challenge for all of us. Please keep up to date by checking your emails and text messages from the Academy and if you have any questions, please email us at [email protected]
Please have a wonderful and safe summer break, I look forward to working in partnership with you again in September. Thank you for your continued support.
Yours faithfully,
Dr Lisa Mason
Principal
Ormiston Forge Academy
Please follow Government advice by washing your hands frequently and reduce your social interactions – here is some Government guidance on staying alert and safe: https://bit.ly/2T0FT7j
.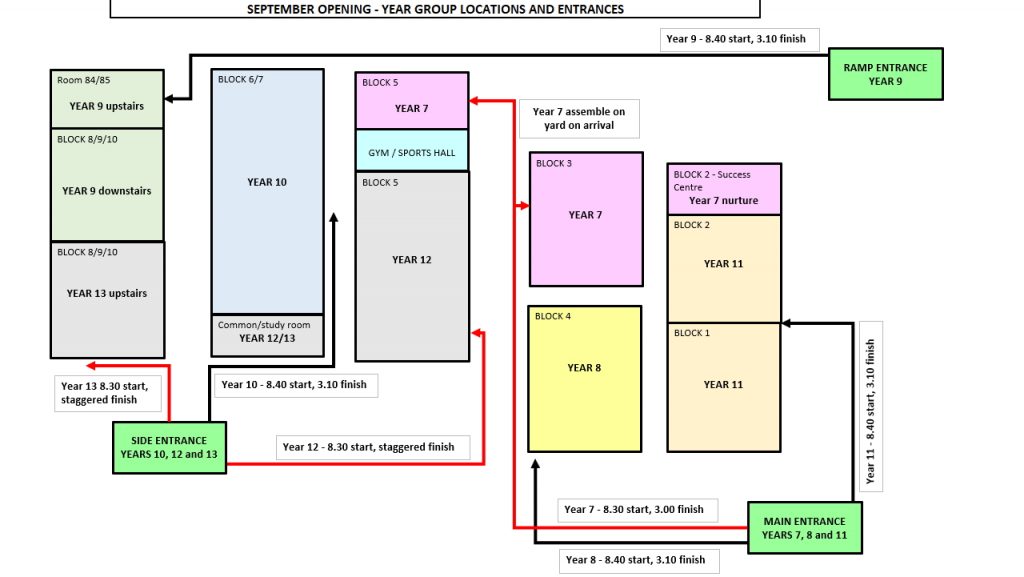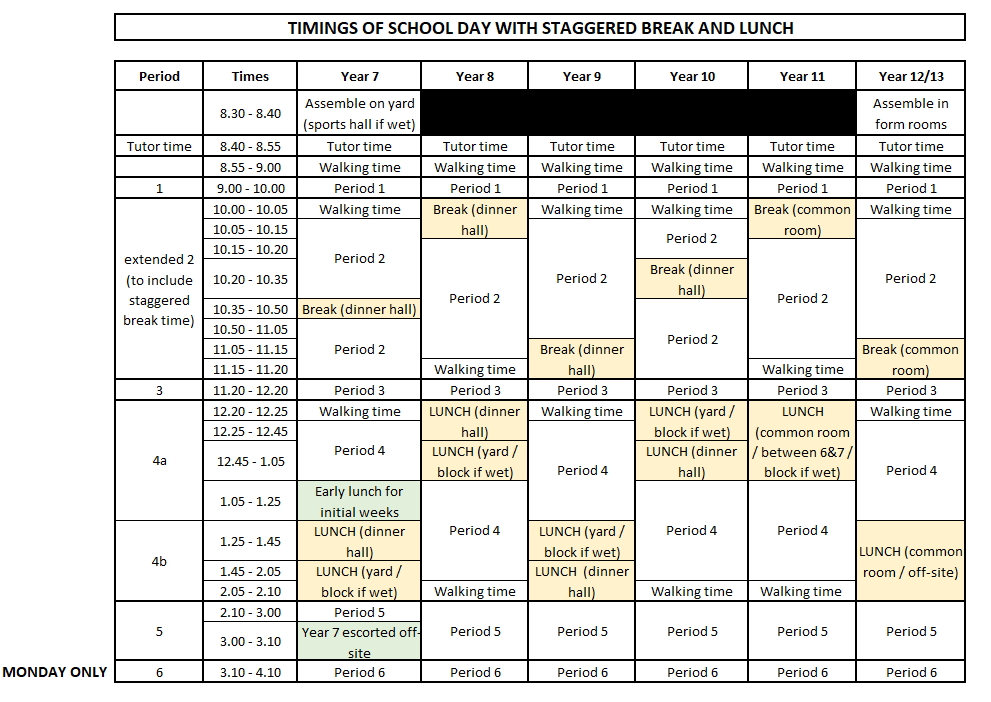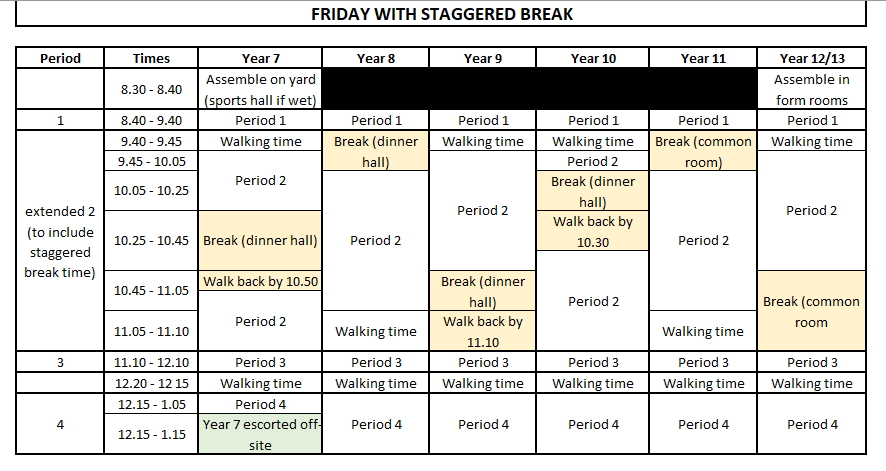 Risk assessment - September 2020 Return - DOWNLOAD